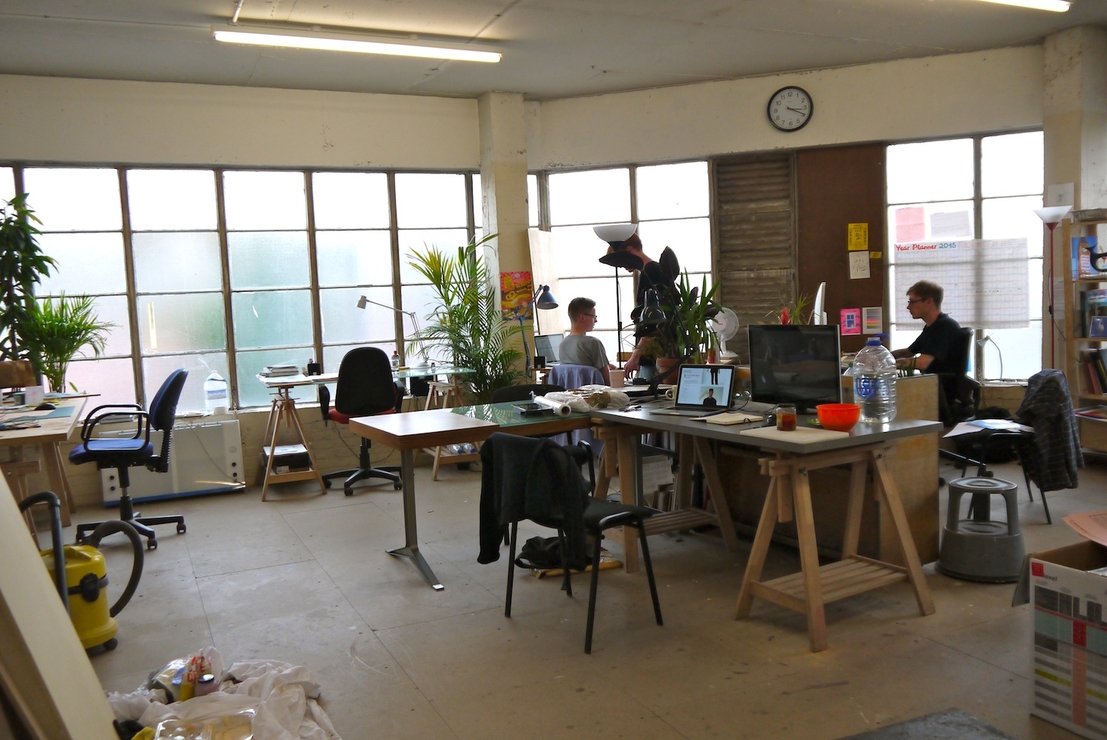 Workspace
In addition to our core provision to artists, V22 offers space to creative and social enterprises. We provide a range of spaces, sizes and lengths of lease - durations to make it easier for organisations to afford a place in which to be based as they set-up and grow. We keep our rents at the bottom end of the market and give a subsidised rate in the first year for start-ups and social enterprises, to help organisations become financially sustainable, and for not-for-profits in order to support work that we believe in.
We have spaces from 100 sq ft to 3,500 sq ft on leases from 1 year to 5 years. We also do short-term lets for stand-alone projects. The studios host a range of organisations, from woodworkers to architects, designers and various creative charities.
Being in a building with artists, artisans and creative professionals creates a very special kind of space: a space to make things in, and to make things happen.
Please visit our Studios page for details on each of our buildings
Contact us about Studios or Workspace