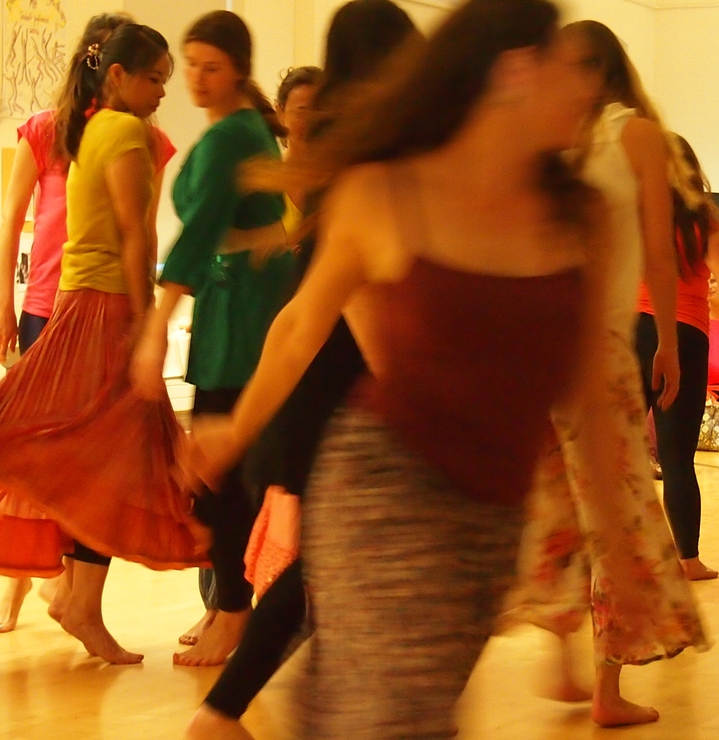 Body Stories: Creative Movement Therapy for Women
Saturday 18 May 2019, 11am–1pm V22 Louise House
Body Stories is a creative movement therapy group especially for women. Together, we use body movement and storytelling to explore thoughts, feelings and memories that may be difficult to explain, describe or put into words. The group has been designed to provide a safe space for women in which to share our individual and collective 'body stories'. Powerful things happen when women gather together to move, talk, dance, laugh, cry and share their stories, and I believe that, together, we can change the world.
This introductory workshop is an opportunity to try out creative movement therapy for yourself. You don't need any dance experience to join the group - just a willingness to be open, to listen and to show up and be present for yourself and others.
Please email Diane at creativecoach@hotmail.com for more information on how to join. This session costs £20.
Please note that, due to the nature of the group, this is not a 'drop-in' session so please email in advance to confirm attendance - only those on the RSVP list will be admitted. Please also note that this workshop is for women only.
There is also a private online Meet-up group created especially for these workshops, which you can also join to RSVP:
https://www.meetup.com/Body-Stories-Creative-Movement-Therapy-for-Women
Venue info
V22 Louise House
Dartmouth Road
Forest Hill
London
SE23 3HZ
(Between Forest Hill Pools and Forest Hill Library)
Overground: Forest Hill
Bus: 122, 176, 197