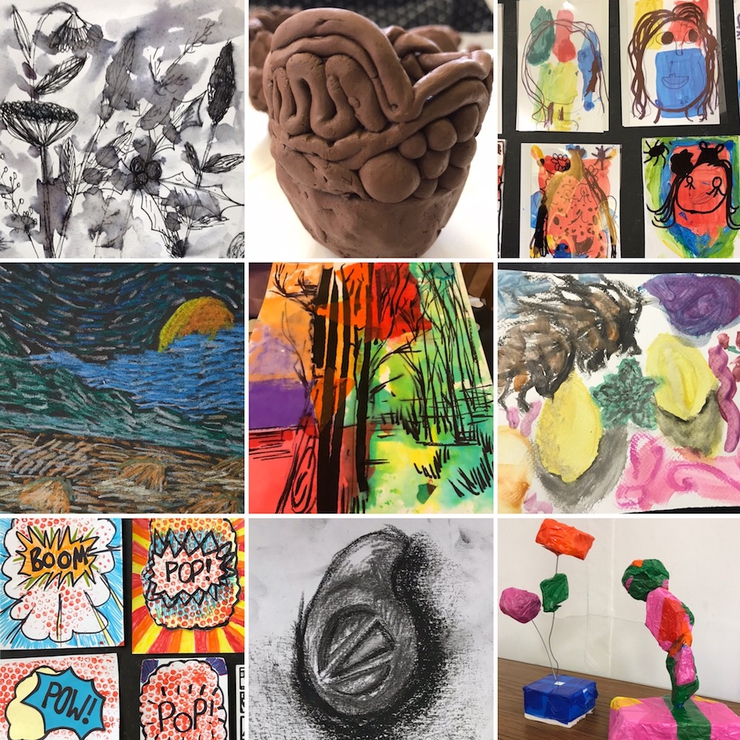 Children's Art Classes with Liz Atkin
10 September to 18 December 2019, 3.30–6.30pm V22 Community Studio
Lively art classes introduce a range of methods including collage, sculpture, drawing and painting.
Children are encouraged to find their own creative impulses and interactive approaches to making!
Classes are led by Liz Atkin, a visual artist from Havelock Walk in Forest Hill, who teaches in a range of educational and therapeutic settings, and has exhibited and performed in galleries and venues in the UK, Australia, USA and Japan. Liz has more than fifteen years of experience in Learning and Participation.
Tuesday afternoons: 5 – 7 years (3:30pm – 6:30pm)
Wednesday afternoons: 8 – 12 years (3:30pm – 6:30pm)
Full Term (14 sessions) 10 or 11 Sept – 17 or 18 Dec £126
(No class during half term on 22/23Oct)
1st Half Term, 10/11 Sept – 15/16 Oct (6 weeks) £54
2nd Half Term, 29/30 Oct – 17/18 Dec (8 weeks) £72
Venue info
V22 Community Studio
V22 Community Studio
Dartmouth Road
Forest Hill
SE23 3HZ
(Behind V22 Louise House, between Forest Hill Pools and Forest Hill Library)
Overground: Forest Hill
Bus: 122, 176, 197