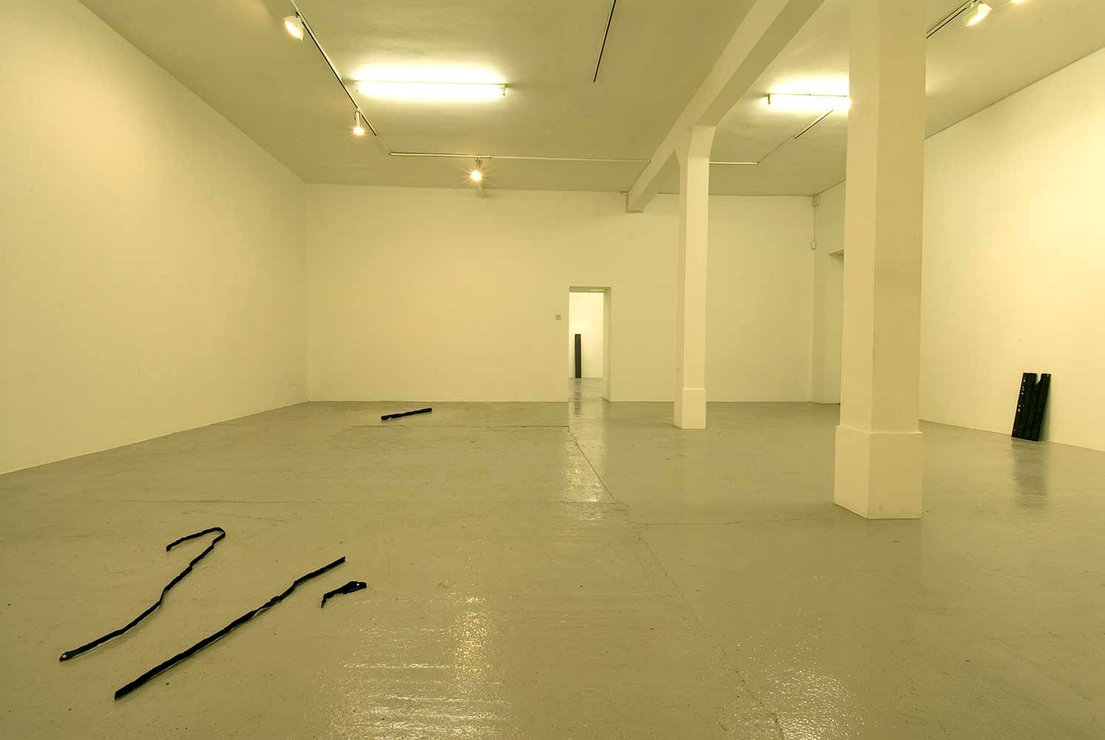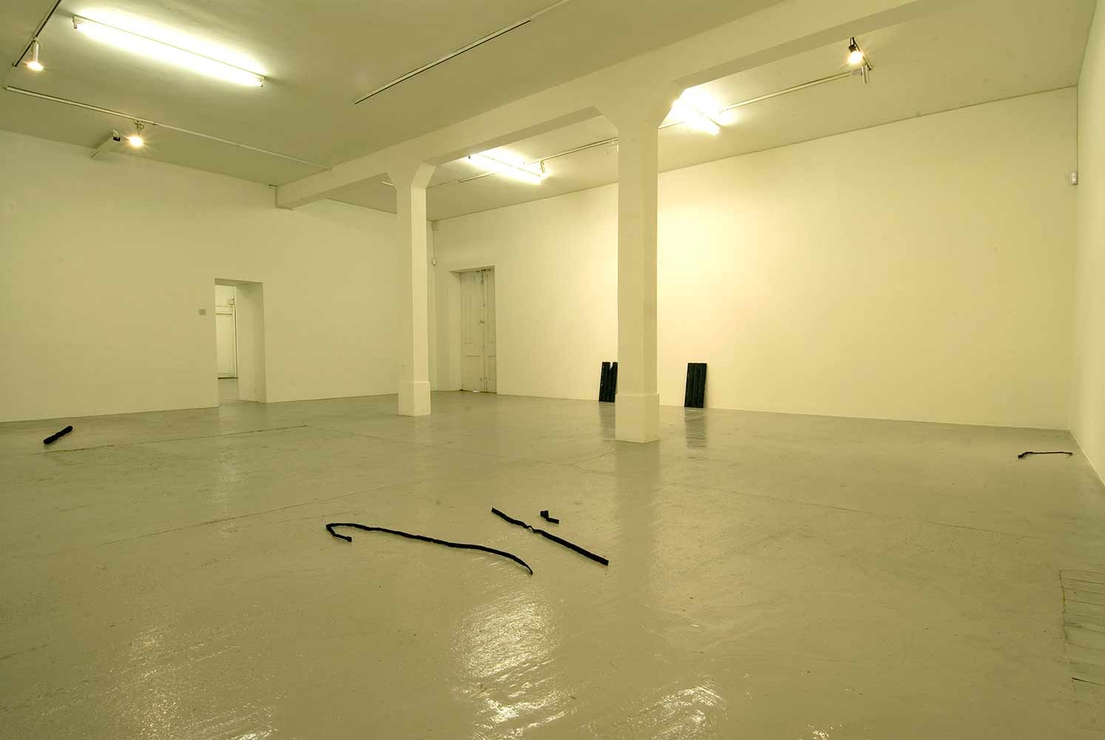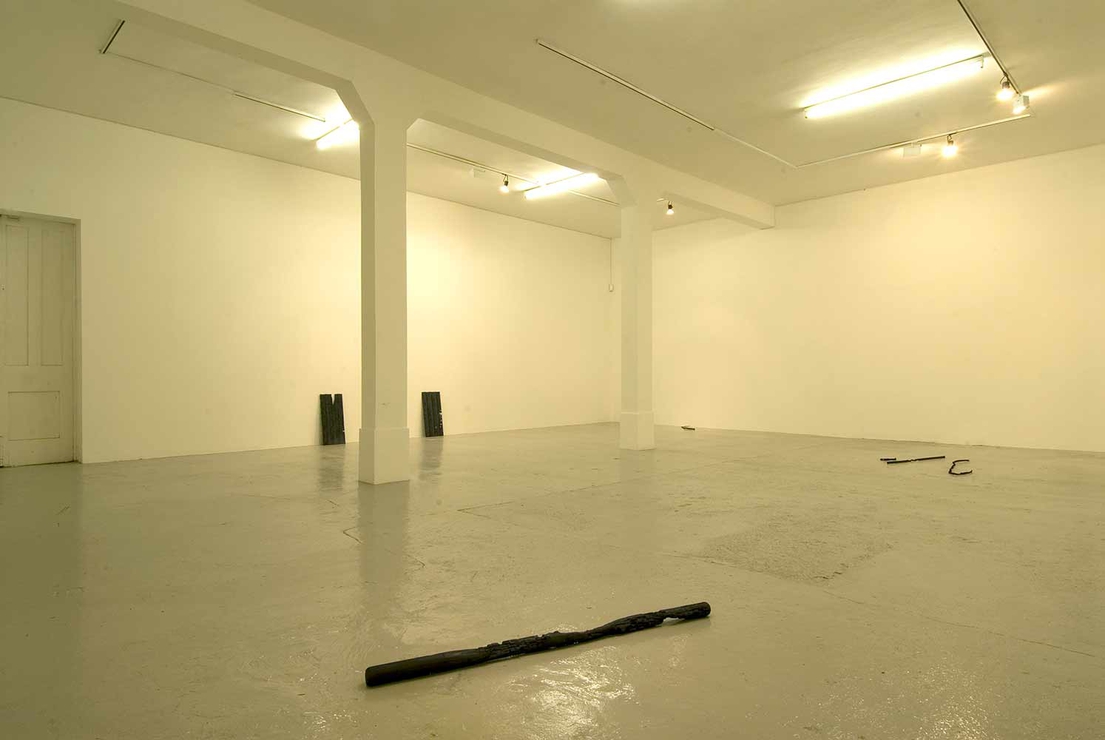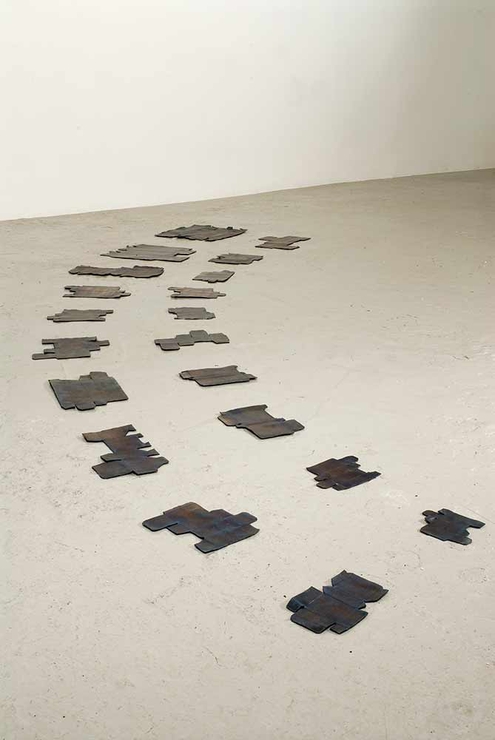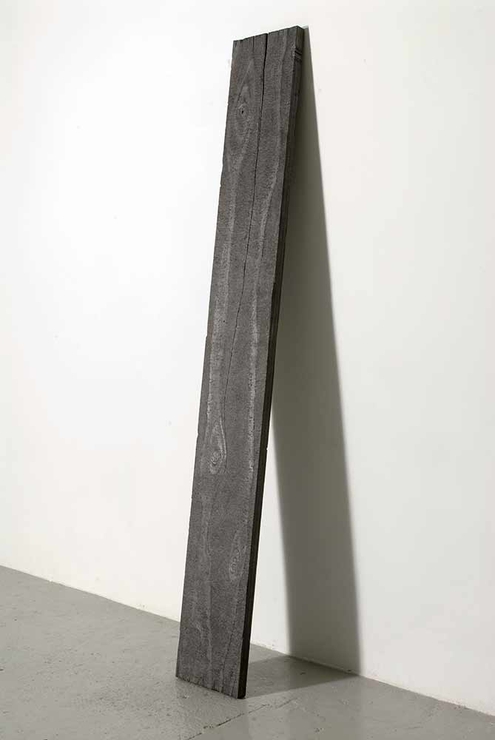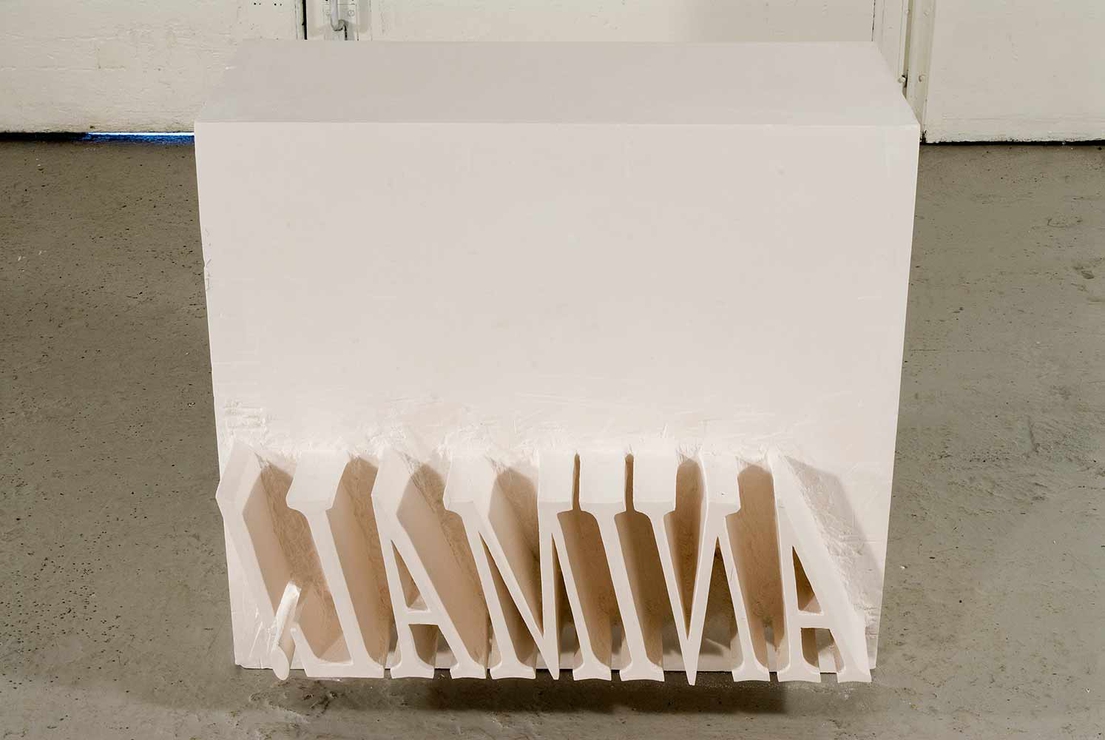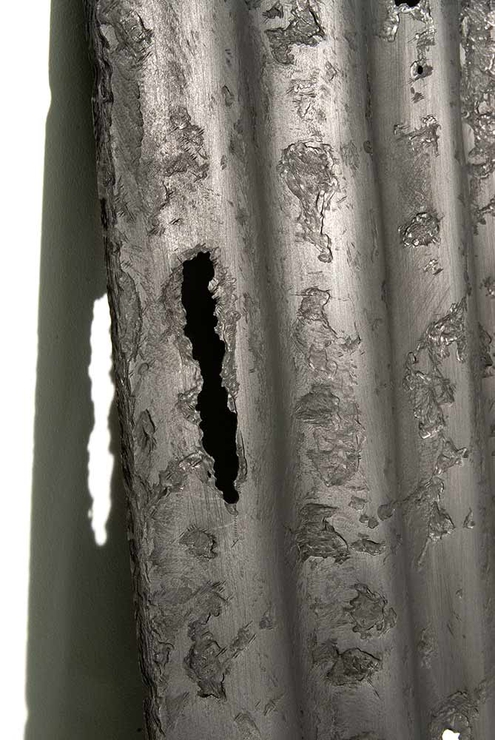 Alex Robbins
18 May to 17 June 2007 V22 Dalston
V22 Ashwin Street is pleased to present an exhibition of new work by Alex Robbins. Born in Northern California, Robbins is based in London where he recently completed an MA at Goldsmiths College. Robbins' sculptural practice emerged from his interest in drawing, exploring the realm that exists between the two and three-dimensional. Utilising the tangible qualities of materials, the works posit a distance from themselves.
'Speaking of negative space is akin to praising the emperor's new clothes. There lies great unease in its immateriality and the constructs needed to sustain its presence verge on delusion. But through the process of describing, capturing and employing negative space, these instabilities can be solidified, if only temporarily.
In cases of mass-hysteria, specifically mass psychogenic illness, where over a short period of time individuals believe themselves to be inflicted with some illness that proves to be non-existent, doubt facilitates negative space. The mystery illness spreads between individuals not through germs or cells but through a process known as "line of sight transmission." As one individual believes themselves to be ill, exhibiting insular symptoms (stomach ache, dizziness, headache), another individual will question his or her own health. This doubt creates a negative space, wherein the symptoms, existing only in a state of potential, surge to life, passing on the mystery illness.
Negative space is neither limited to the blank area of a page nor to the matter between objects. It is not a space that can be pinpointed by coordinates but rather thrives in the meta-physical distance born from objectification.
When queasy from meta-physical traveling one can take respite in the fact that the irrational and the rational are not irreconcilable opposites but rather bosom buddies, each comforted by the warmth of their friction.' - A.R. 2007.
Venue info
V22 Dalston
10–16 Ashwin Street
Dalston
London
E8 3DL
Overground: Dalston Junction, Dalston Kingsland
Bus: 30, 38, 56, 67, 76, 149, 236, 242, 243, 277