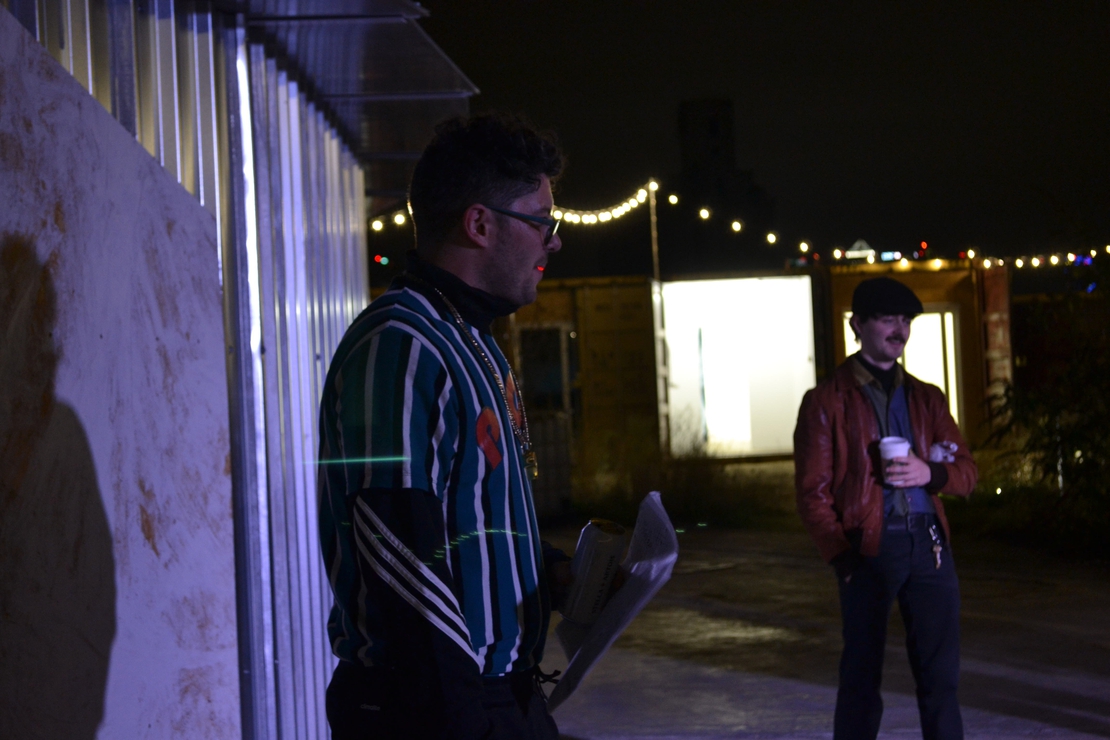 John Costi, Po' Cruddy Pentathlon, 2018
The Po' Cruddy Pentathlon
Friday 21 September 2018, 6.30–9pm Silvertown Studios Friday 12 October 2018, 6.30–9pm Friday 2 November 2018, 8.30–9pm
The Po' Cruddy Pentathlon examines working class ideals of masculinity by re-enacting childhood/adolescent games fought on the playground/estate.
The Po Cruddy Buddys AKA The Po Cryptic Mystics AKA The Poor Cripple Shoe Shine Boys are a band of warriors that honed their artistic valour on the streets of London. Each member found their way into the art world by first painting graffiti and are enlisted hero's in said sub culture.
The Po Cruddy ethos is to work with what's at hand, in turn revealing new ways of making through ingenuity. This practice has been solidified over years of diving into skips, amassing materials and hopeless 'borrowing'.
Groups of 8-10 participants are invited to sign up and play Patball, Kerb/y/sy, Nutmeg Rush, Money/Penny up the Wall and the Magic Ring Game. The artist will act as referee and each participant will receive a limited run print of a legal disclaimer.
5 handmade trophies have been created by the artist for the winners to take home and dote upon.
The Games include 3 events, the Opening Ceremony and 'Best of 3' knock out tournament, the 'Friendly's Medley', and the Closing Ceremony where the trophies will be presented to the winners amidst a volley of pyro technics.
Venue info
Silvertown Studios
Pontoon Dock
Silvertown
London
E16 2SB

DLR: Pontoon Dock
Bus: 474