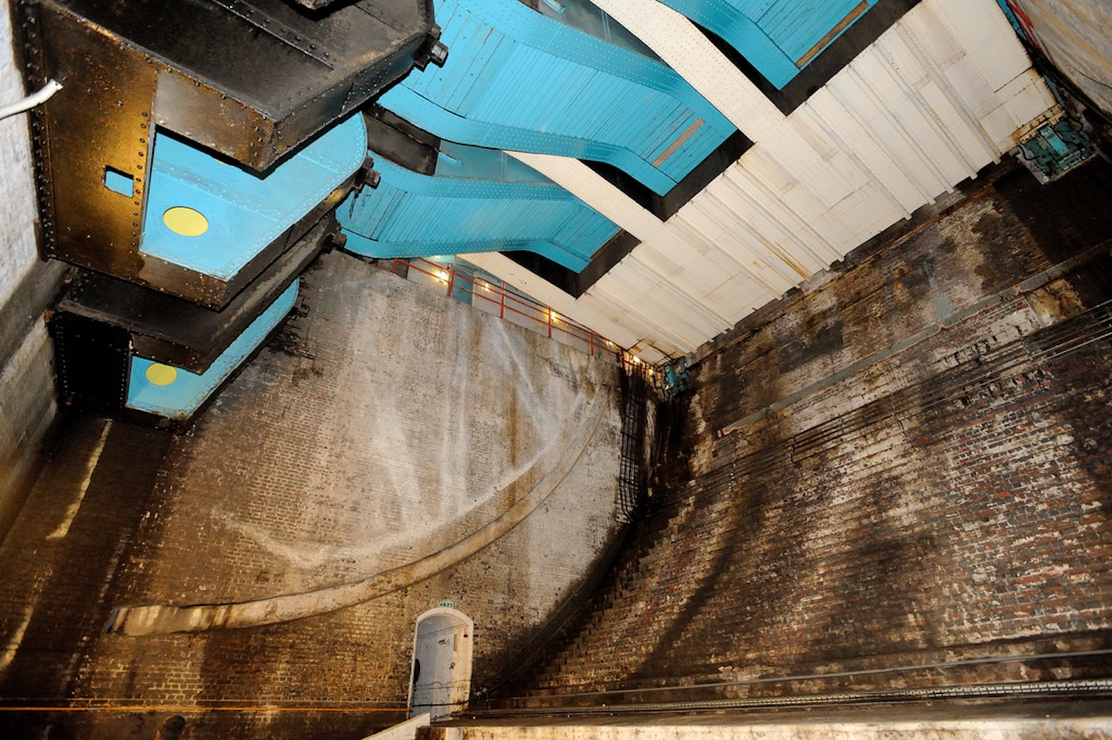 Inside the bascule chamber at Tower Bridge: Creative Commons Photograph by Jez B from Flickr
The lifting of Tower Bridge
Sunday 14 August 2016, 5–6pm V22 Louise House
Tower Bridge is an iconic visual symbol of London but the intimate sounds of its operation are heard by few apart from the Bridge's engineers and maintenance staff. The three field recordings presented here uncover a rich and startling sonic world of old engines powered by compressed air, the dissociative whine of modern electric motors and an echoing symphony of noises made by the road section as it descends from view into one of the Bridge's hidden bascule chambers. Taken together, the sounds of Tower Bridge capture a sense of the city's grandeur and colossal indifference at odds with the images promoted to tourists and inhabitants alike.
The London Sound Survey is a field recording and sound research project started by Ian Rawes in 2009. Since then, it has amassed around 2,000 recordings of the capital's life, along with archival recordings from the early and mid 20th Century and historical references from as far back as the 11th Century. The project's goal is to develop an encyclopedic account of London's past and present soundscape. It has been featured on national and local radio, local TV and in the national press.
This event is part of the Summer Club Sound residency at V22 Summer Club 2016.
Anyone under 16 years of age must be accompanied by an adult.
Venue info
V22 Louise House
Dartmouth Road
Forest Hill
London
SE23 3HZ
(Between Forest Hill Pools and Forest Hill Library)
Overground: Forest Hill
Bus: 122, 176, 197