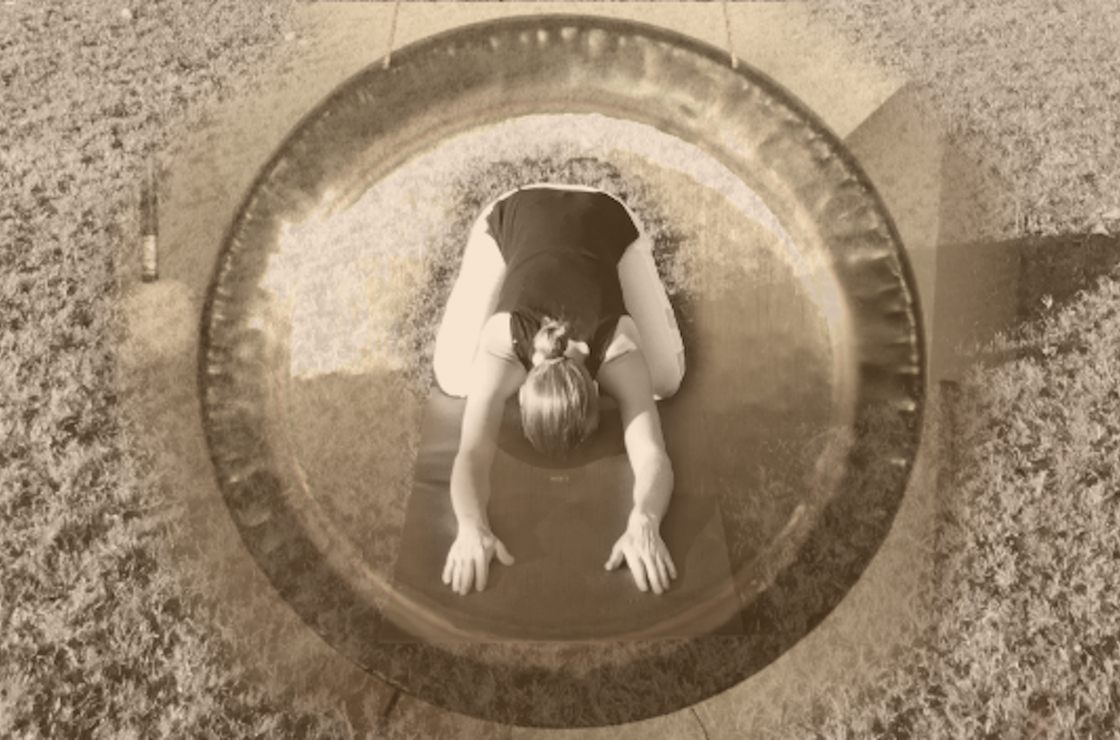 Sonorous Spirit: Gong Baths and Zen Yoga
Self-Love Talk, Zen Yoga Class and Gong Bath
Saturday 25 August 2018, 1–8pm V22 Louise House
Together George and Tessa are Sonorous Spirit and we are offering yoga, gong baths and self-love coaching.

Self-Love is an essential element for everyone, to connect more deeply with your true self, authenticity and to take responsibility for fulfilling the life of your dreams. Discover what might be blocking you to greater holistic well-being and love yourself back into harmony with the amazing practical tools of the 'I Love You, Me' process. There will be a short meditation as part of the talk and then an open discussion about the process of 'I Love You, Me'.
Zen yoga focuses on developing a mindful connection with our own unique body, learning to sense our way into our bodies in the moment rather than trying to reach a perfect yogic pose. Zen yoga aligns body, mind and spirit in union and is beneficial for health and well-being.
Our Gong Baths invite you to relax back on a yoga mat and allow the powerful healing sound vibrations of the gong to flow through your body, inducing relaxed states of mind and body. Allow yourself to travel through a soundscape journey of your own thoughts, feelings, sensations and consciousness.

1-2pm: Self-Love Talk
6-7pm: Zen Yoga Class
7-8pm: Gong Bath

Please bring a yoga mat and wear comfortable clothing.

Anyone under the age of 16 years old must be accompanied by an adult.
Sonorous Spirit is a partnership of George and Tessa offering yoga classes, gong baths and self-love coaching. George and Tessa trained as Gong Practitioners and Zen Yoga teachers in 2017 and as Self-Love coaches in 2018.
Venue info
V22 Louise House
Dartmouth Road
Forest Hill
London
SE23 3HZ
(Between Forest Hill Pools and Forest Hill Library)
Overground: Forest Hill
Bus: 122, 176, 197